Cafe
The cafe is open every day except Christmas Day. It sells birdseed and local honey, often from our on-site bees. You can also pick up a variety of information leaflets about the park, events we hold, other Countryside Services sites, the surrounding area and wildlife organisations.
We would appreciate dogs being kept on a lead when in, or immediately surrounding, the cafe.
Our current opening times are:
Monday to Friday - 9:30am to 3pm

Saturday to Sunday - 9:30am to 4pm
The cafe was awarded a maximum 5 stars on the "Scores on the Doors" Food Hygiene Rating Scheme.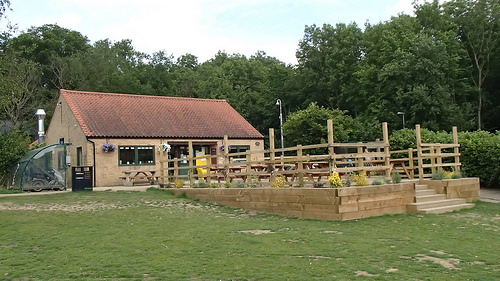 Take a look at our current menu (prices and availability may change).
You can pre-order your food before your walk and be sure of a warm and refreshing welcome when you return.
We can cater for larger groups, but please make arrangements at least two weeks in advance.
Please note that the cafe closes early when the weather is bad.
Parking
The pay and display car park can be found at the entrance to the park, a short walk from the cafe.
Parking is payable between 7am and 6pm and costs £1 for up to 2 hours and £2 for up to six hours. You can pay at the meter or by phone - see details on the meters or pick up a leaflet in the cafe for information.
Blue badge holders
Drivers with blue badges can drive down to the Visitors' Centre and park in the Countryside Centre car park if there is space. Alternatively, disabled passengers can be dropped off at the Visitors' Centre, then the car returned to the main parking bays.
Minibuses with disabled passengers can remain in the lower car park, but may be asked to return to the main car park if it is busy.
Coaches and minibuses
Please note that the car park has height barriers in place, so please contact the rangers in advance if you are bringing a group in a coach or minibus. The driveway beyond the car park is not suitable for anything other than a small minibus. Coaches and minibuses do not have to pay and display.
Horse boxes and camper vans
If you are bringing a horse box or camper van (overnight parking is not allowed), you can use the bay reserved for high vehicles located just past the main bays on the corner. You will need to pay and display. 
Toilets
Toilets are located at the back of the cafe. They are open at peak times during the day but may be closed overnight. A disabled toilet is available that requires a radar key – please ask one of the rangers or cafe staff. A baby changing unit is available in the disabled toilet.
Paths and seating
The park has a network of hard surfaced paths which are suitable for wheelchairs, pushchairs and all-season walking. At wet times of the year, many other paths make wellies or sturdy boots essential to keep your feet dry! The map of the park shows the main surfaced and unsurfaced paths.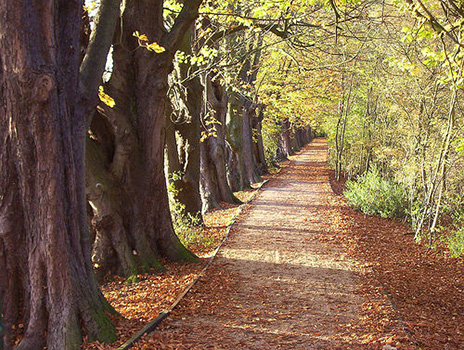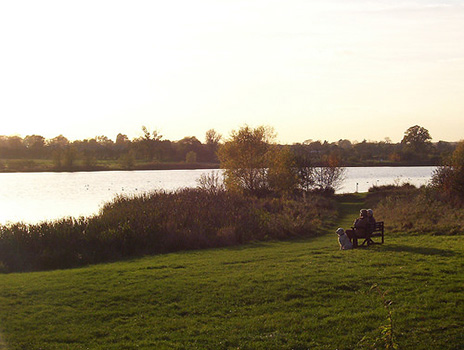 There are plenty of seats and picnic benches around the park for those needing a rest, a short break or a picturesque spot for a picnic.
Disabled access
The park has a network of hard surfaced paths which are suitable for wheelchairs, although a strong "pusher" may be necessary.
We have two Trampers (rugged battery-powered wheelchairs) available for use by our visitors. These can go around the park on the harder paths, giving you the freedom to explore more of the site and keep up with those more mobile than you. The Trampers have simple hand controls and can be used after a short training session.
Please call us on 01480 388666 to book one in advance as they are very popular. We limit each session to one and a half hours. Let us know when you book if it is your first session so we can arrange to run through some basic training with you. There is no charge for using the Trampers.
Please note: if you phone on the day you'd like to visit we may ask you to turn up to check availability. On weekends there may not be someone in the office to take your call. 
Countryside Centre
The Countryside Centre is available for hire and is an ideal venue for both corporate and social events. Visit the Countryside Centre page for more information.