Market Square, High Street and Bridge
On Thursday 12 May 2022 the Future High Streets Project Team held a stakeholder drop-in session to share options for the three public realm highways projects. These projects are improvements to the Market Square, the High Street and the road bridge.
The projects team was also present at the St Neots Farmers Market on Saturday 14 May 2022 and spent the day talking with residents and local stakeholders to share more information about the options and allow residents to have their say and give feedback.
Information Boards - About: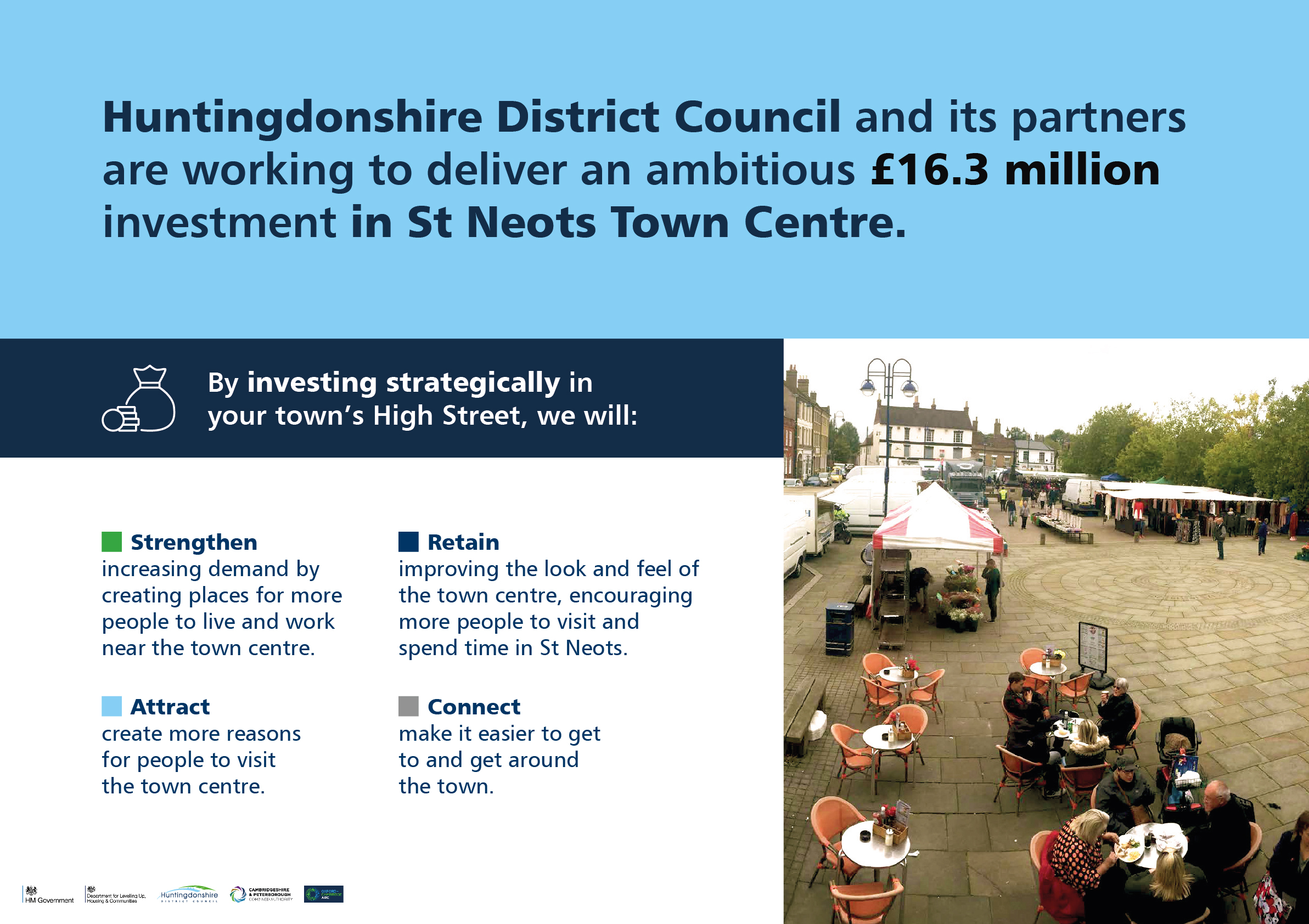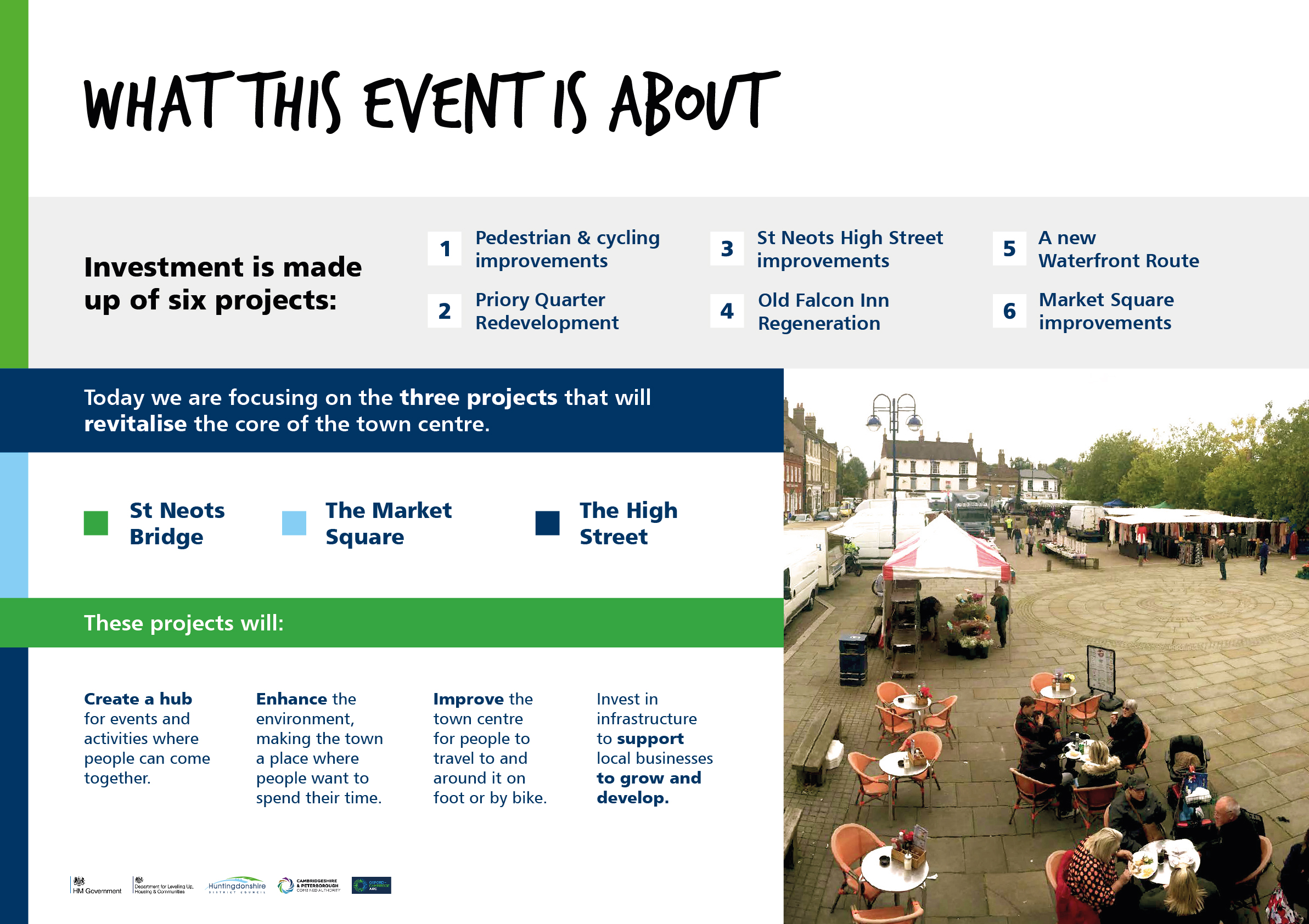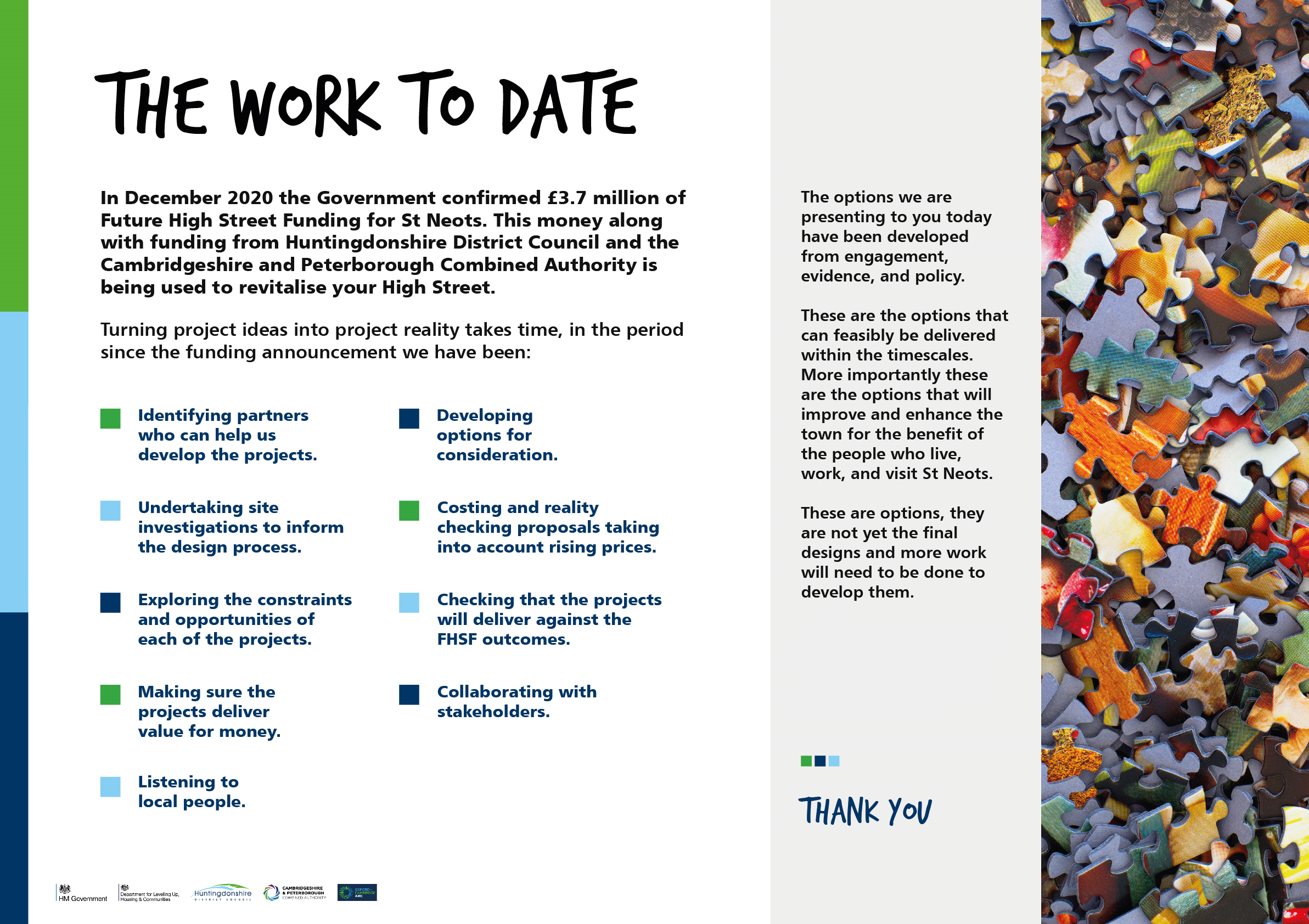 Bridge and Gateway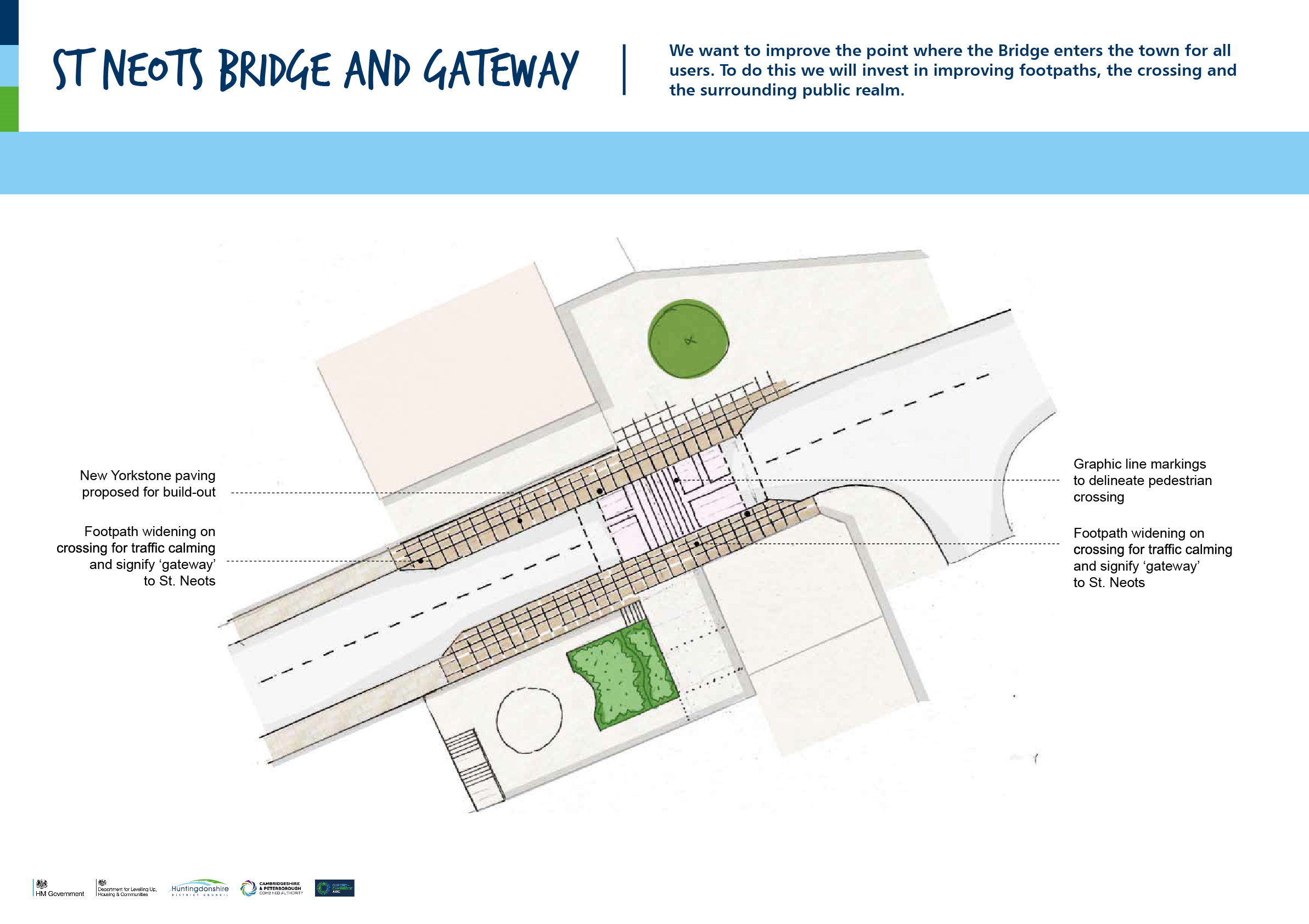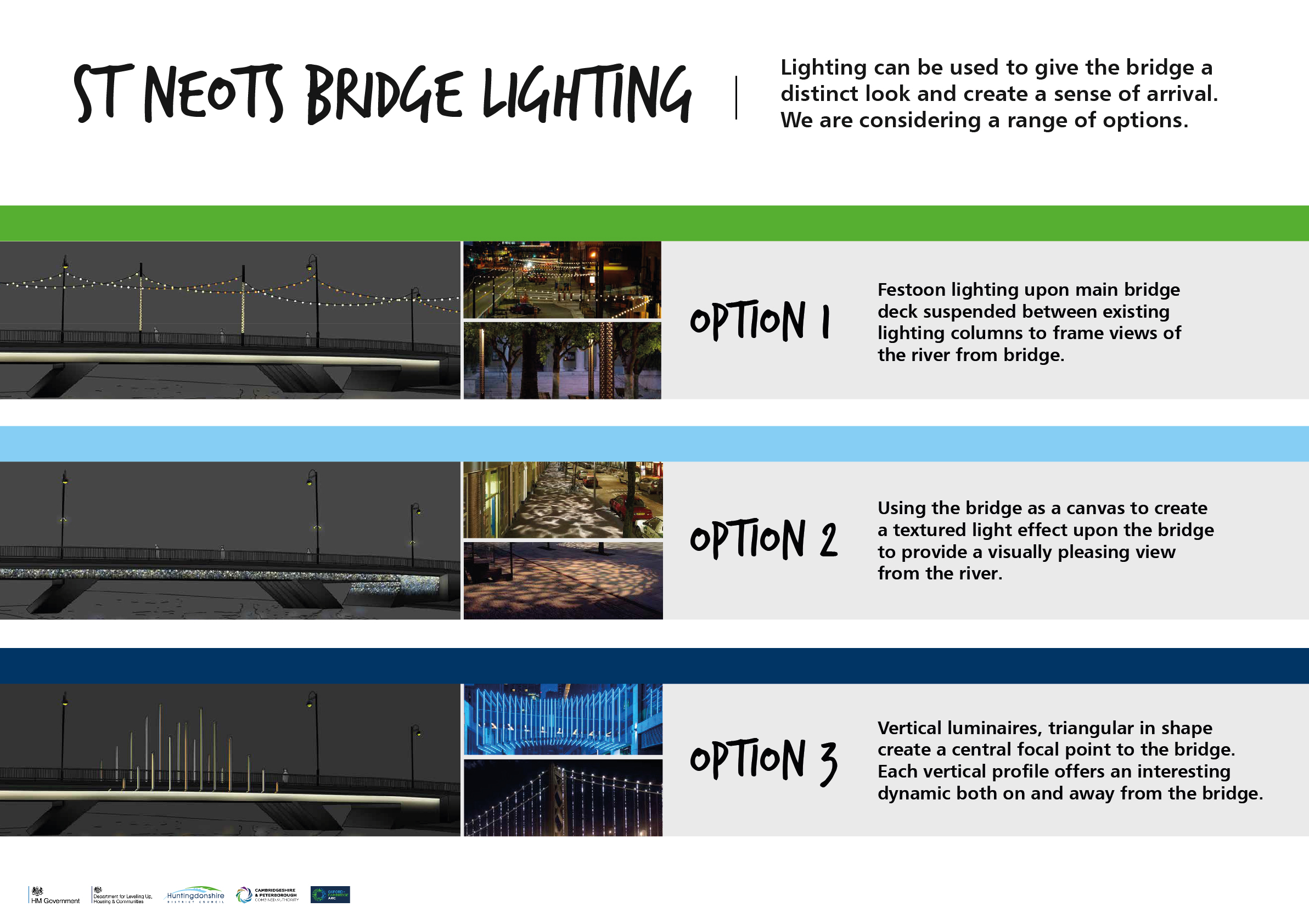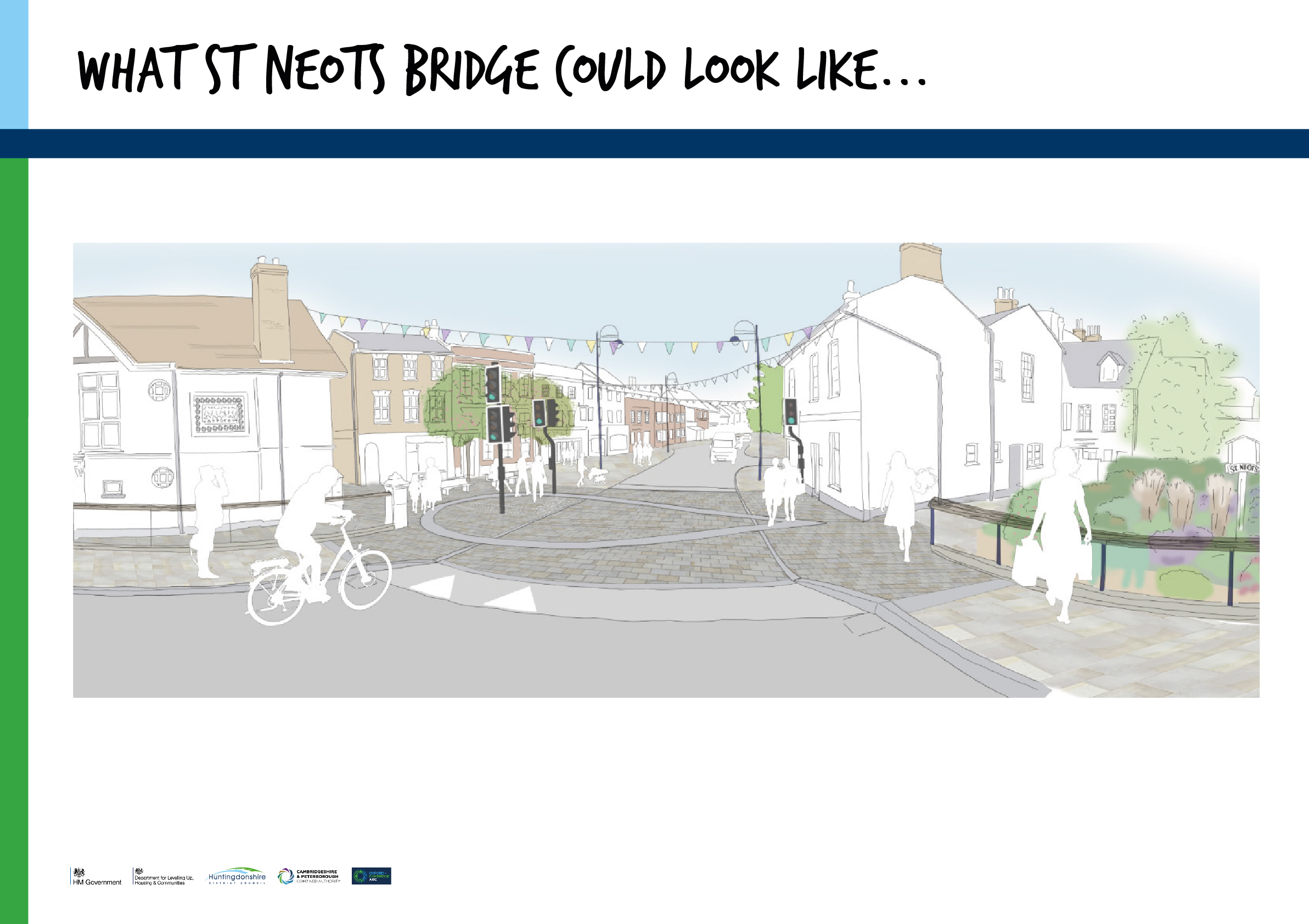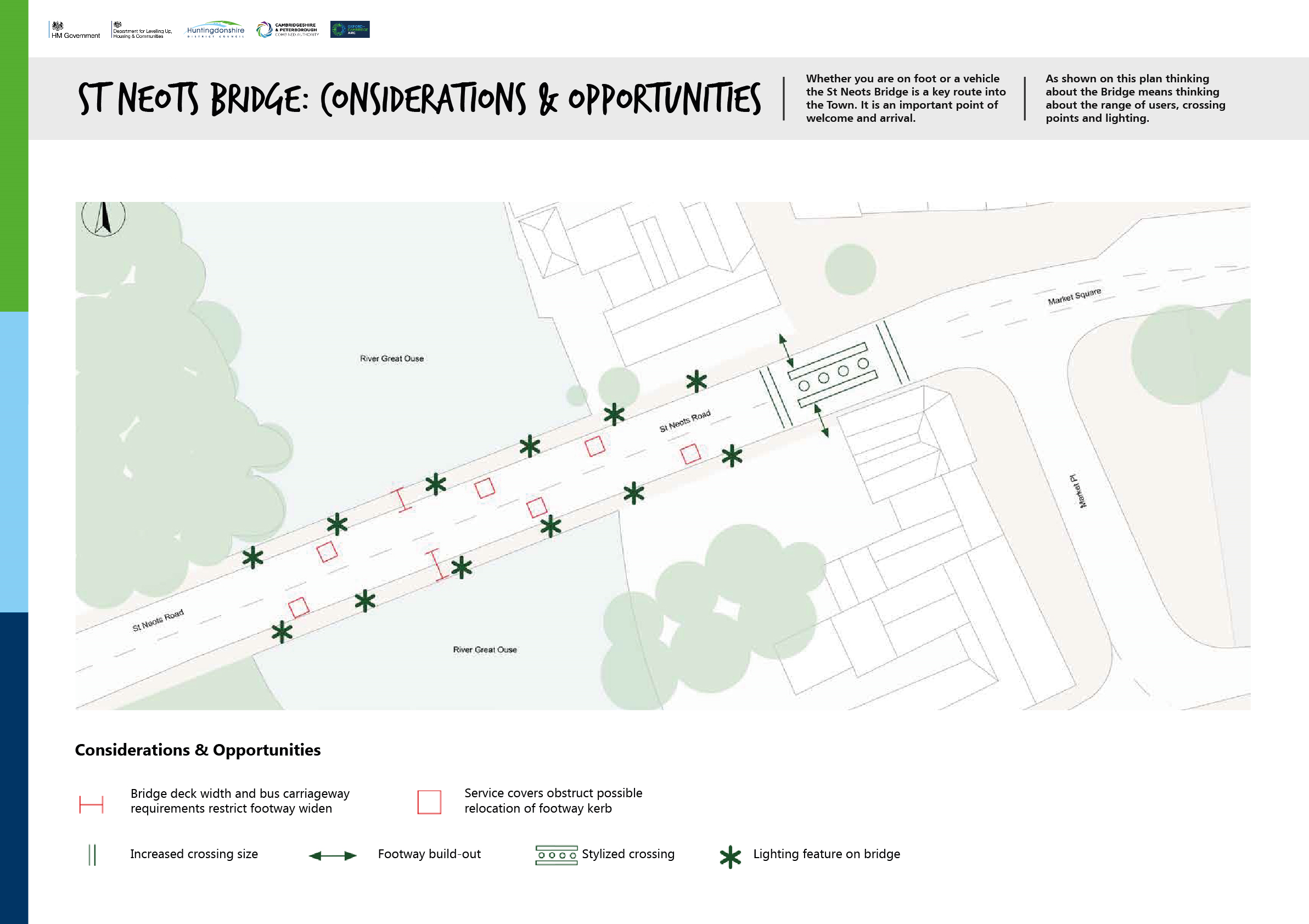 Market Square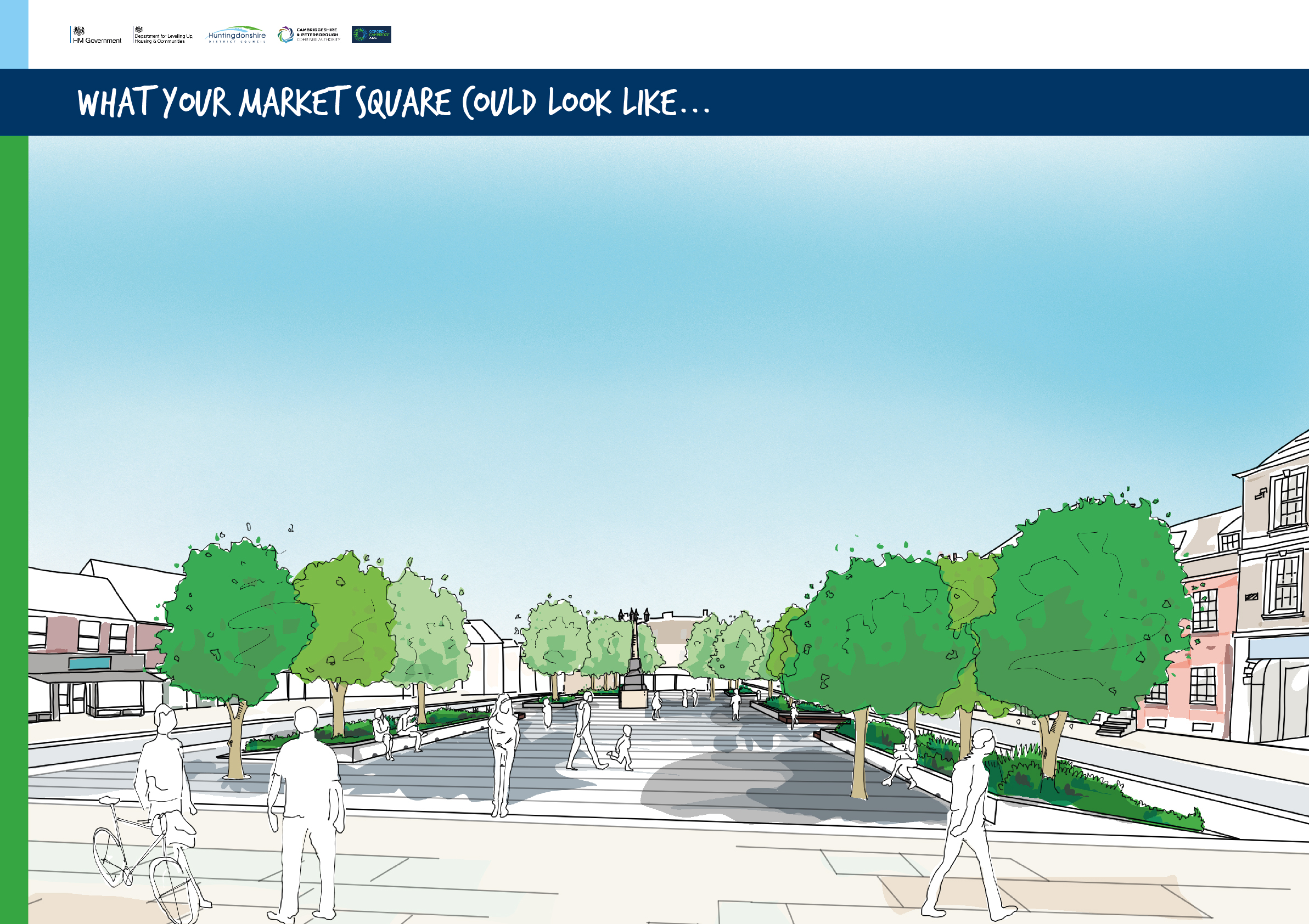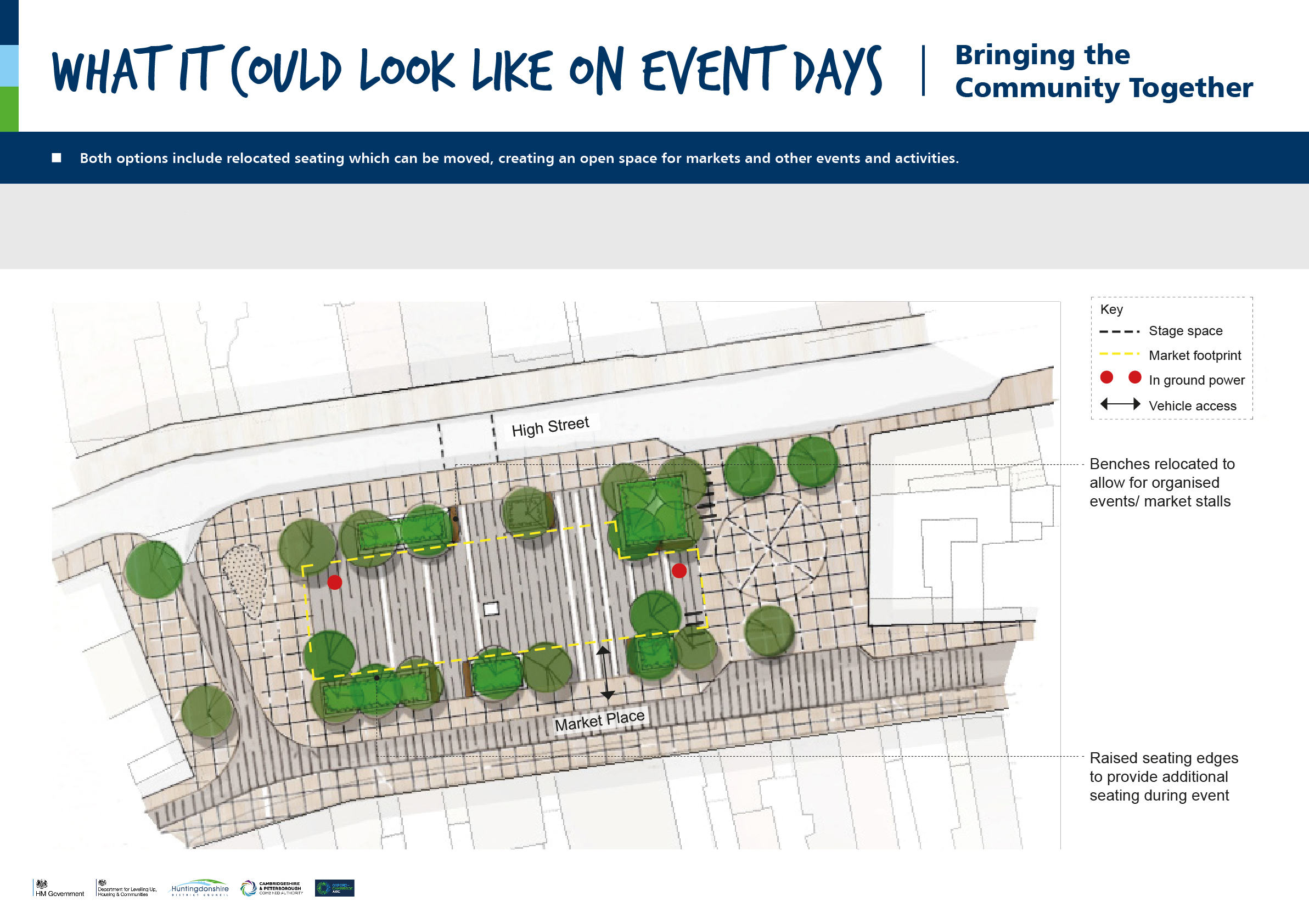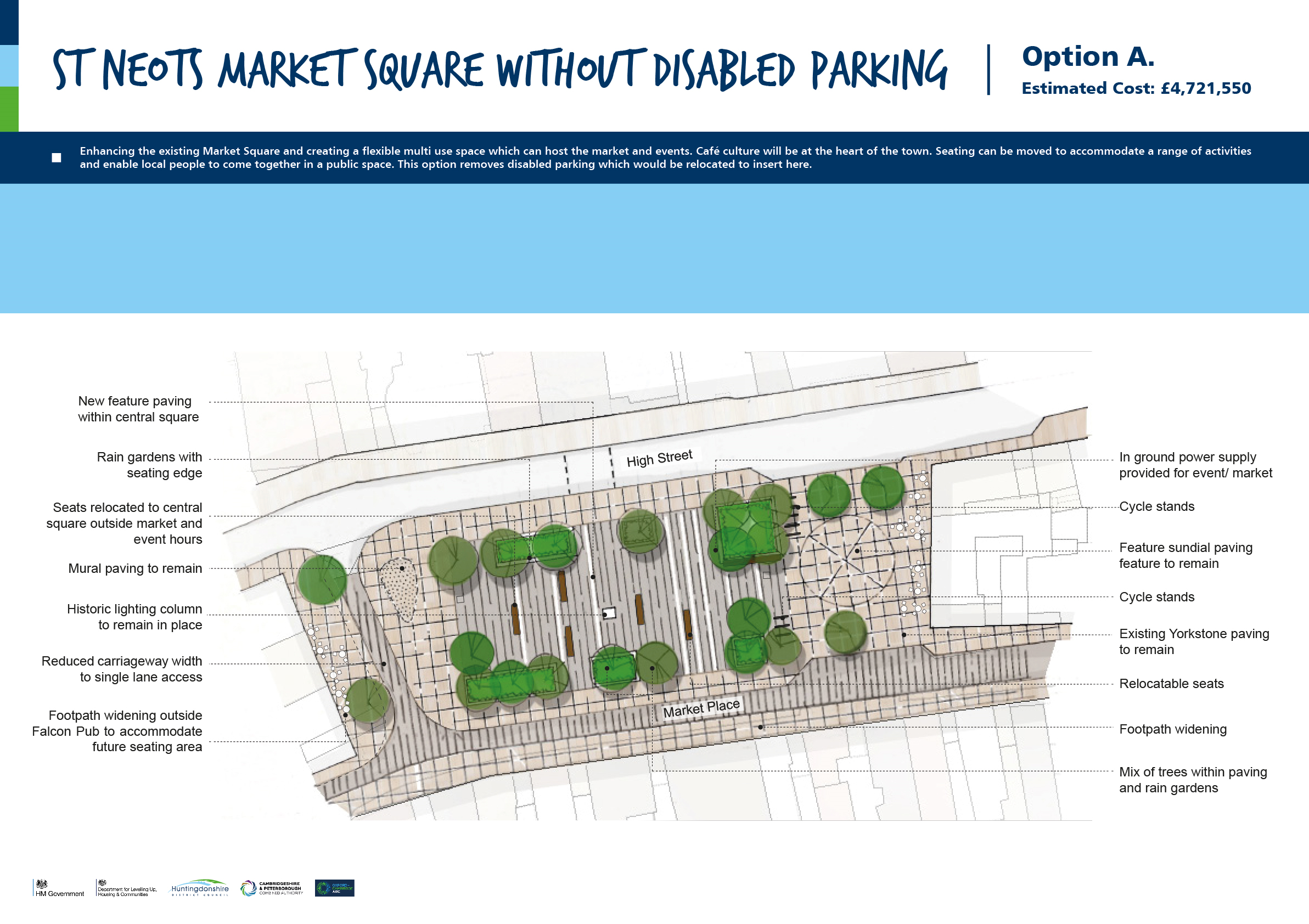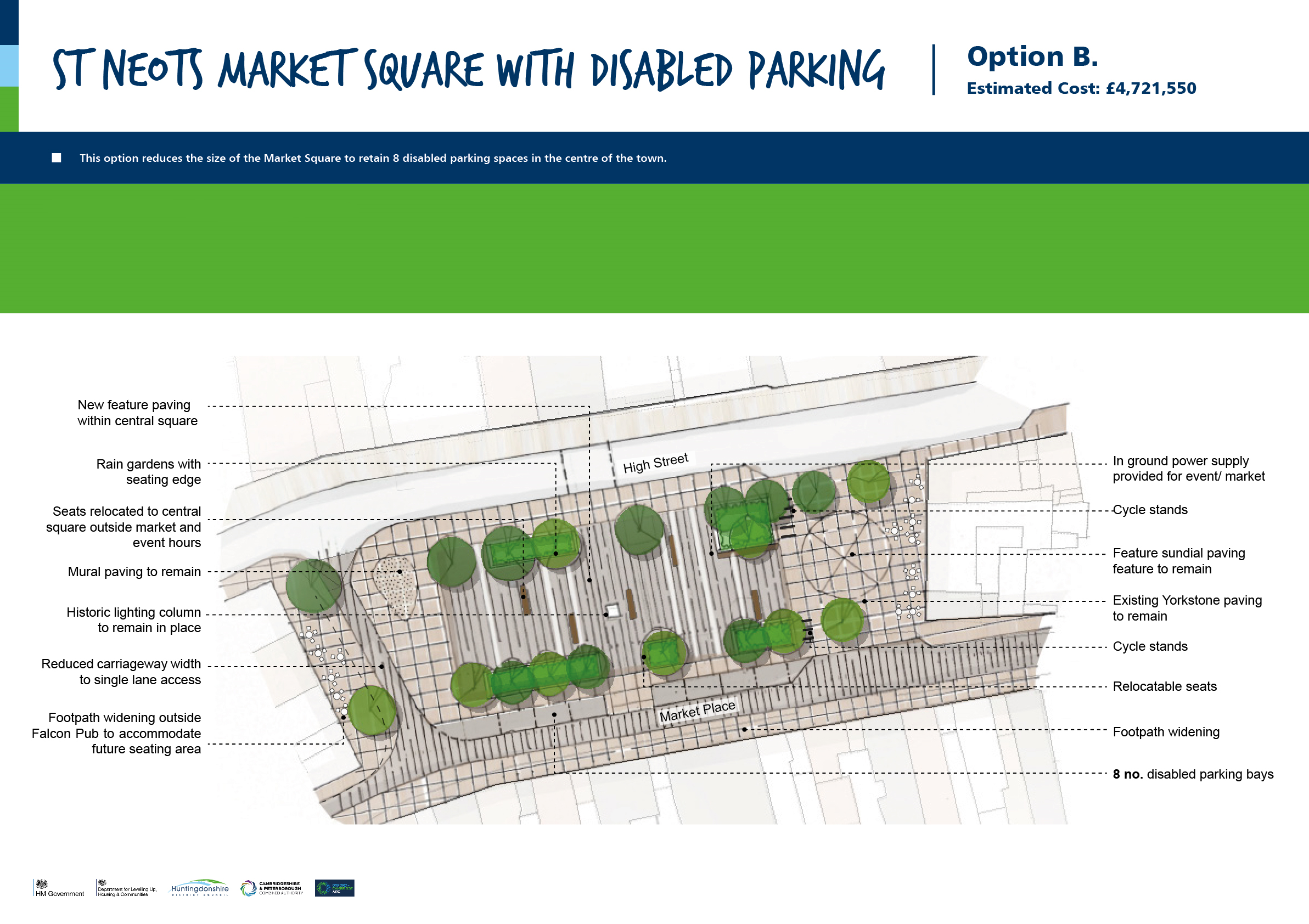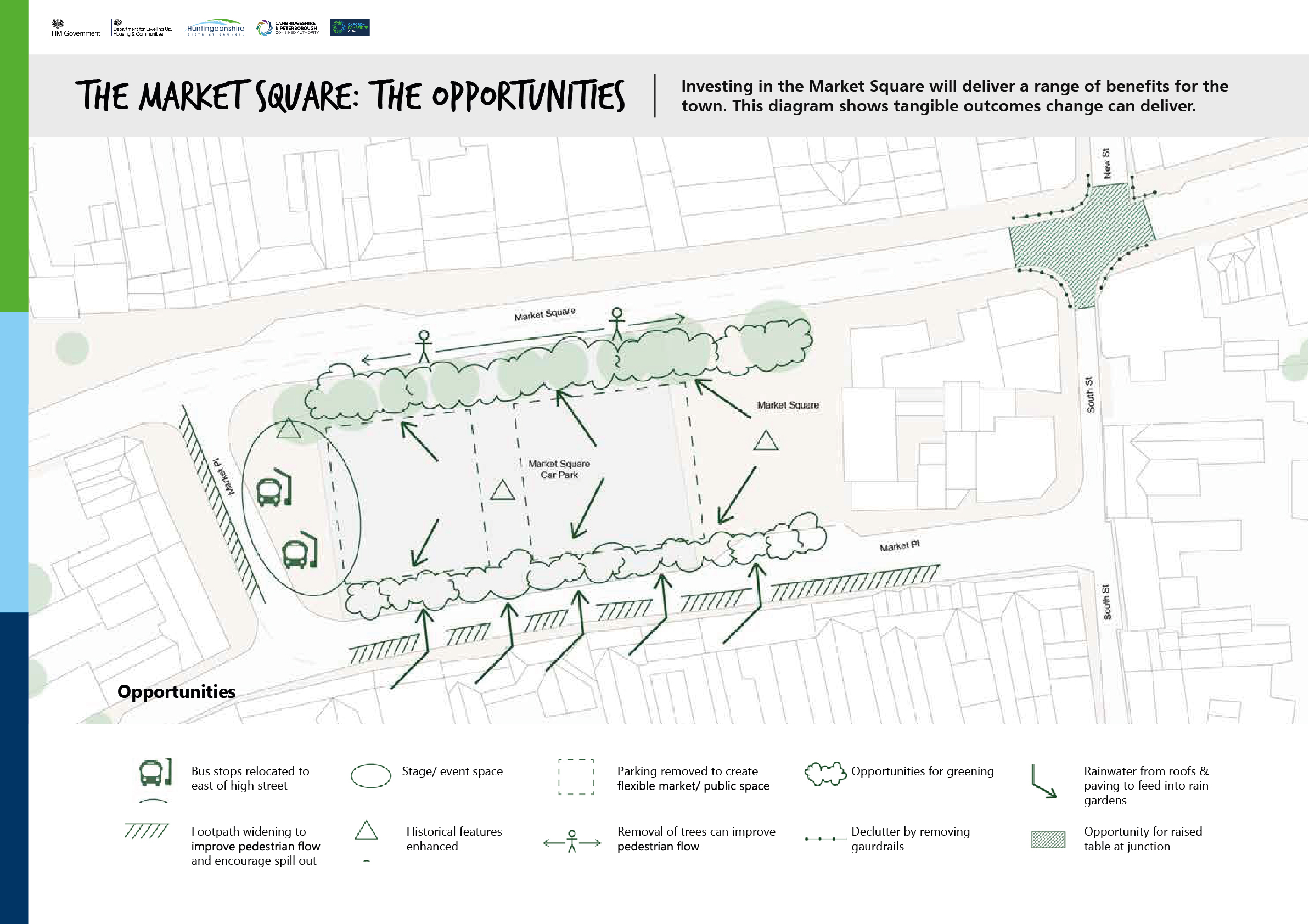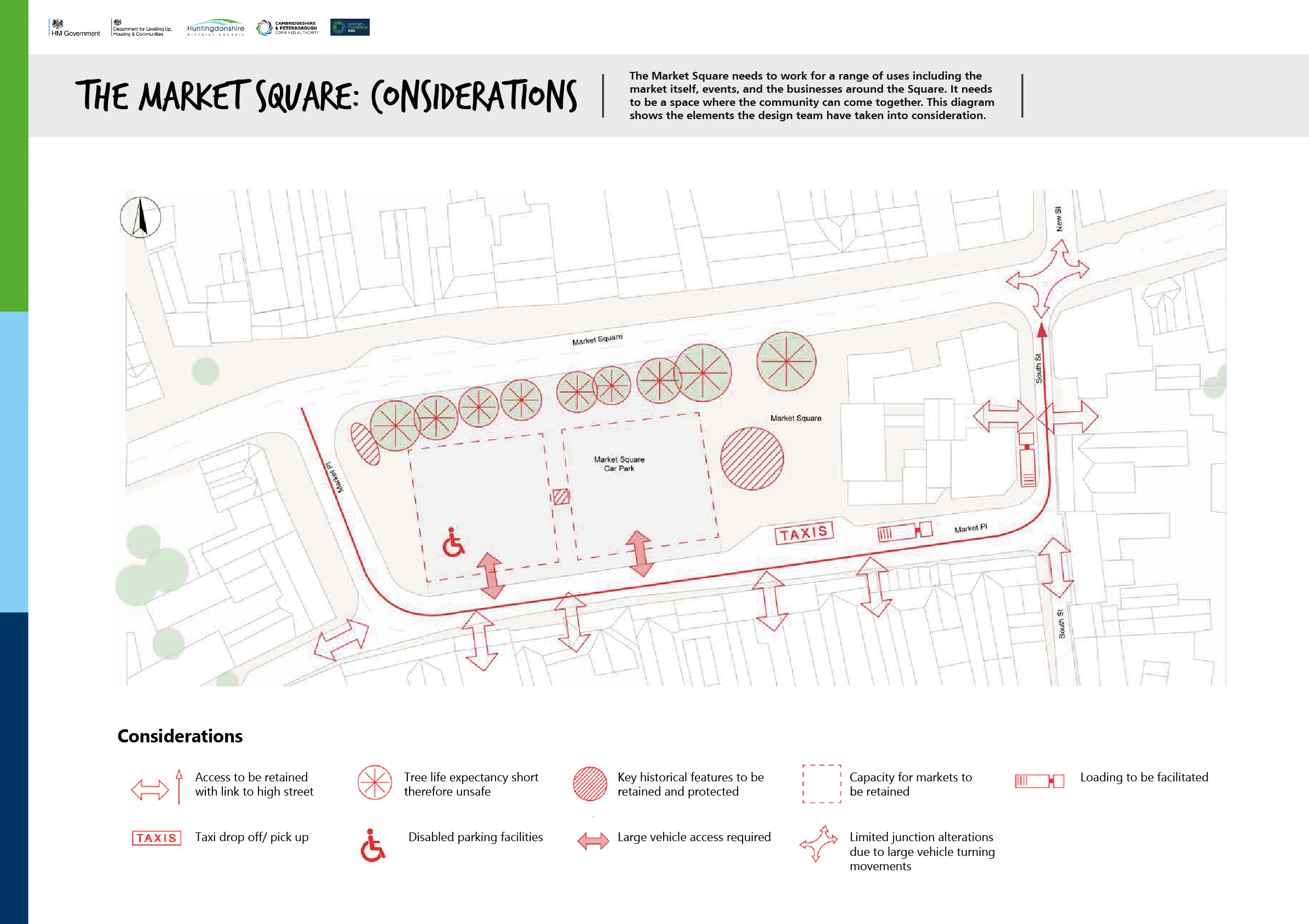 High Street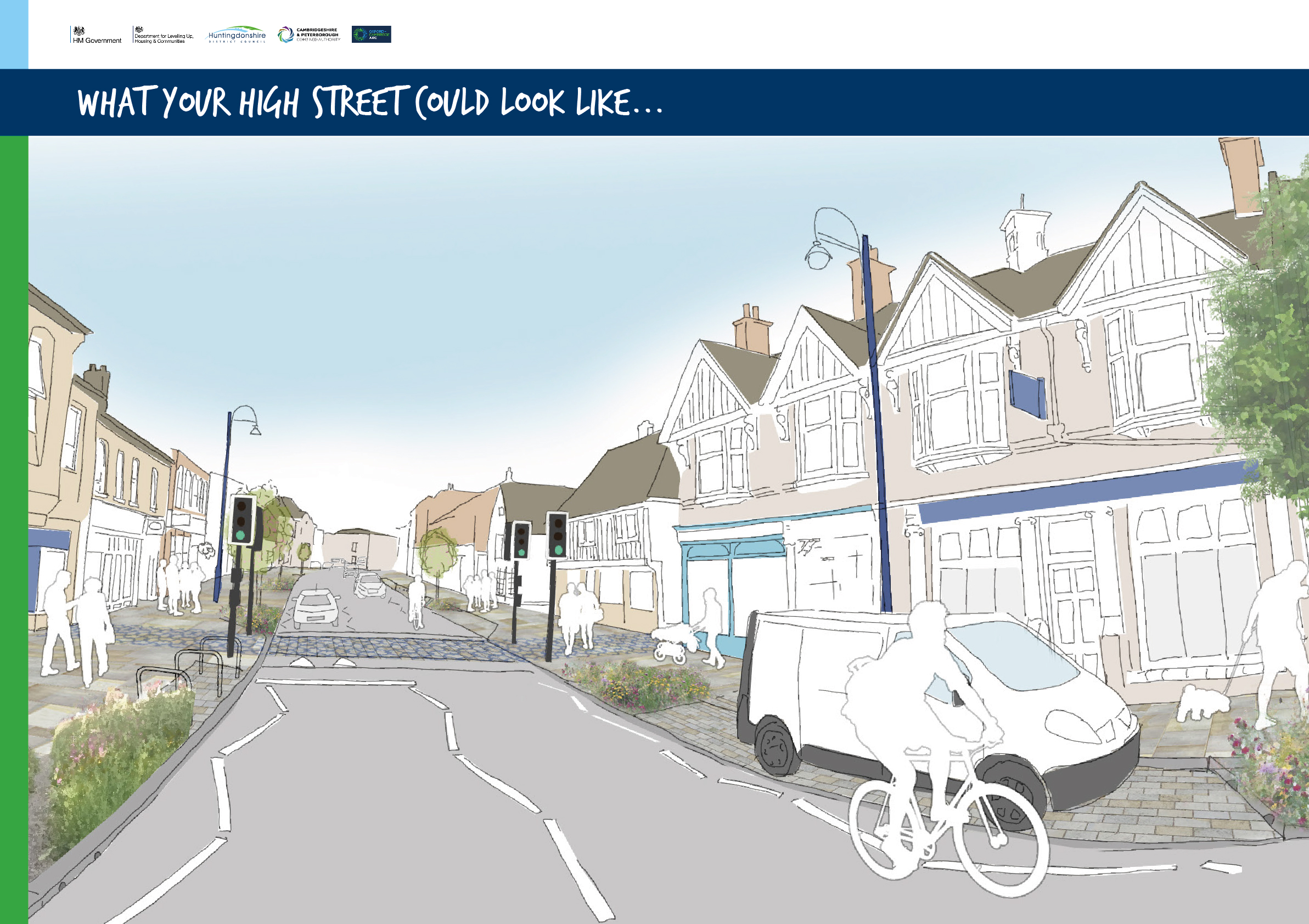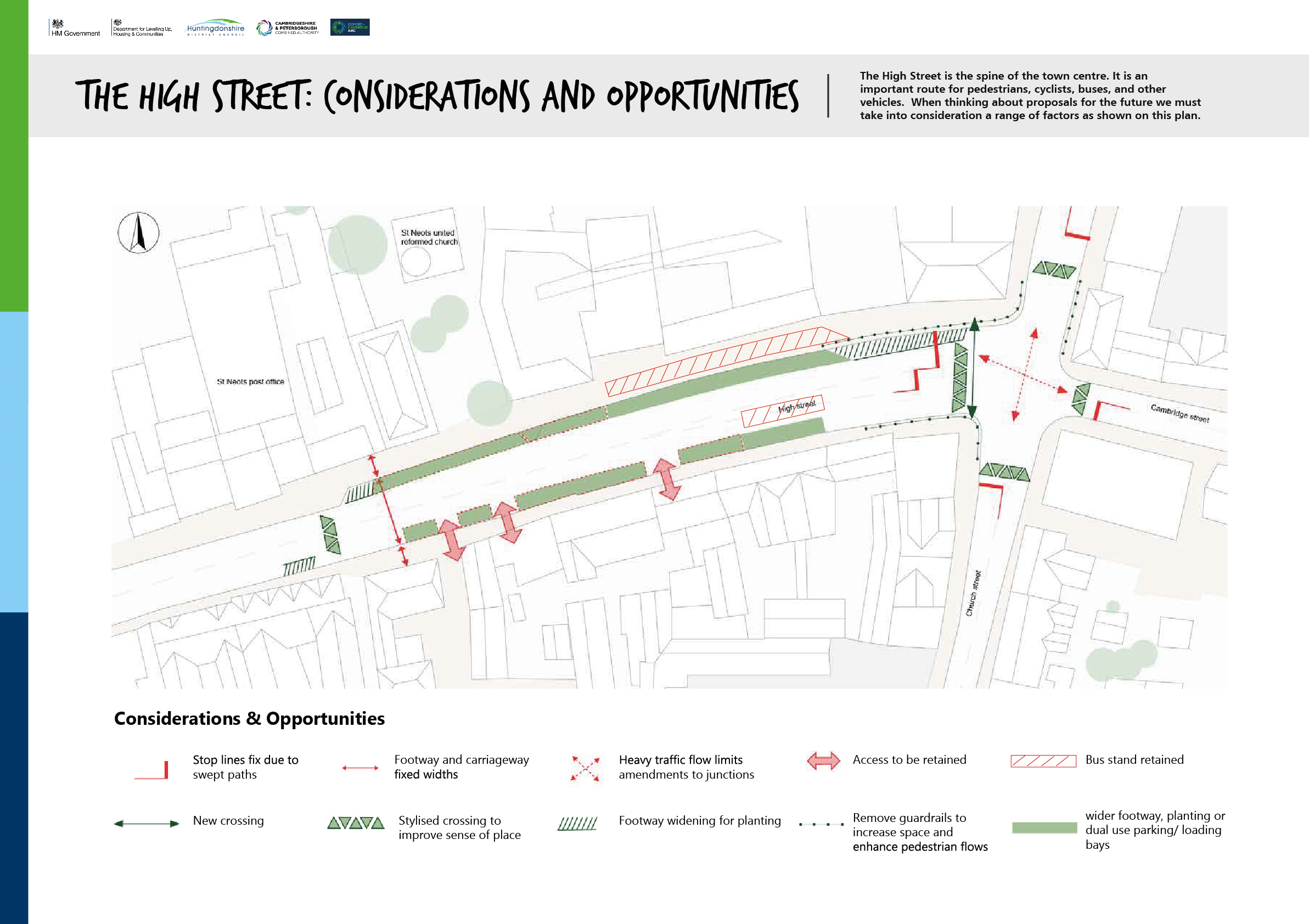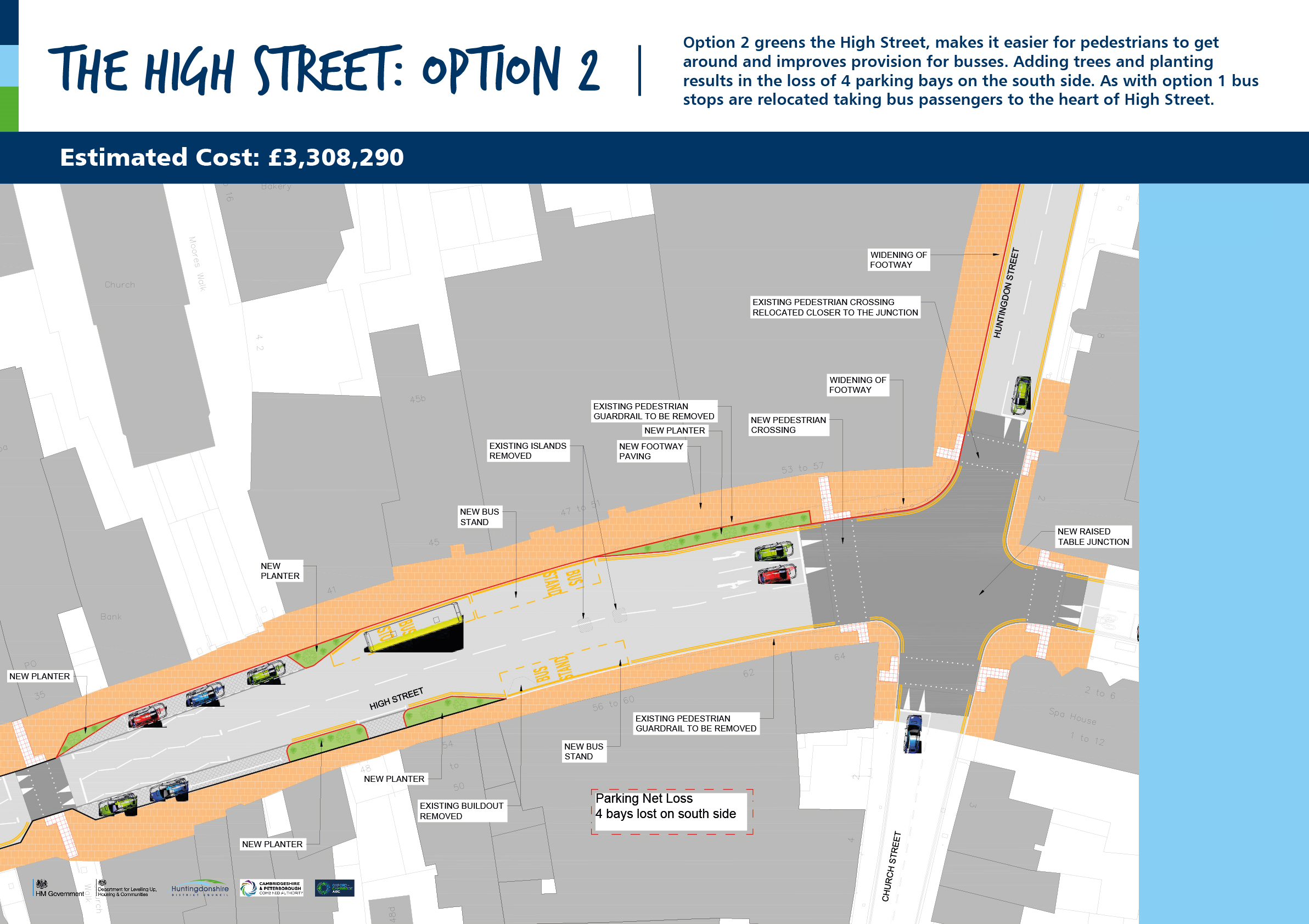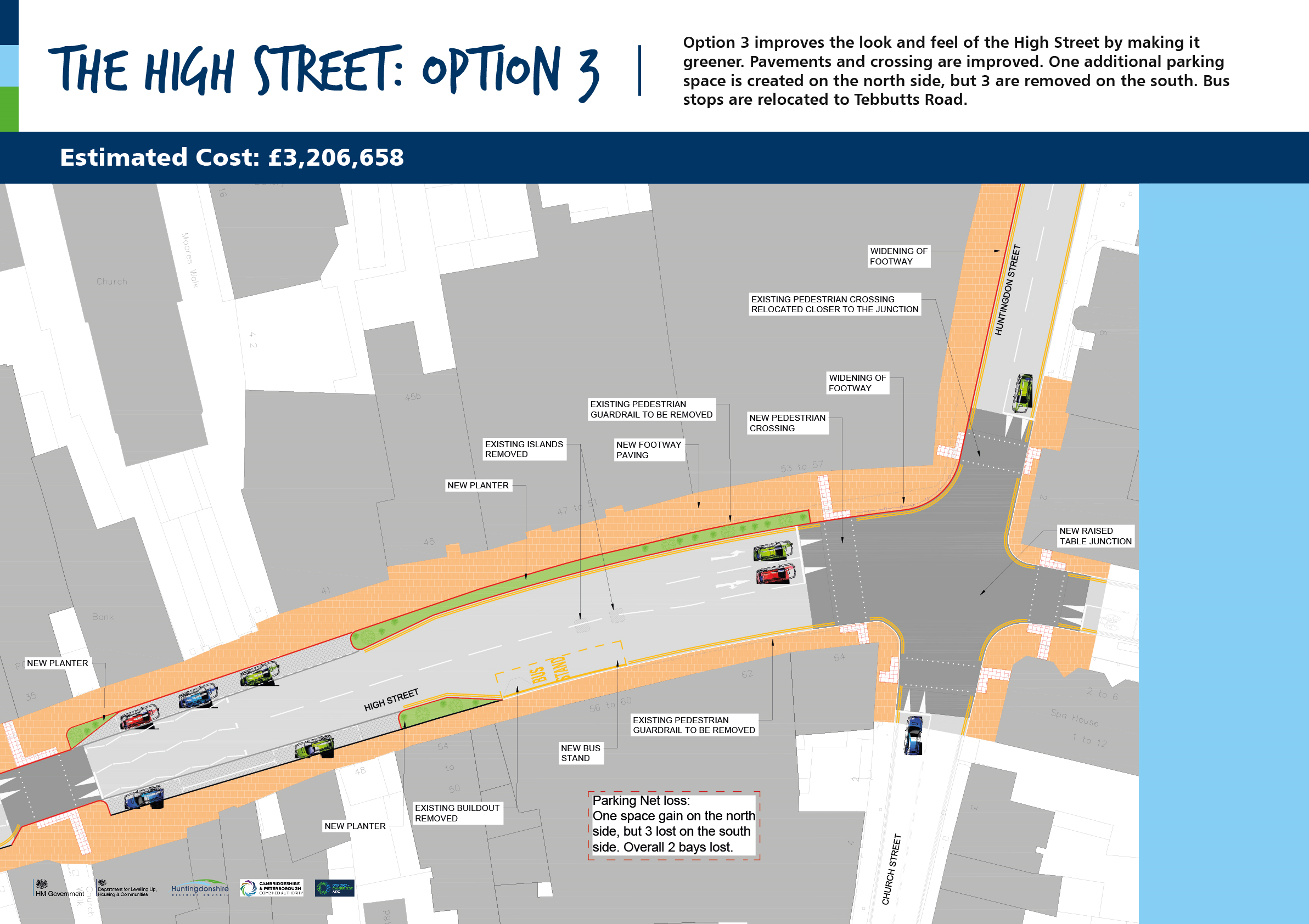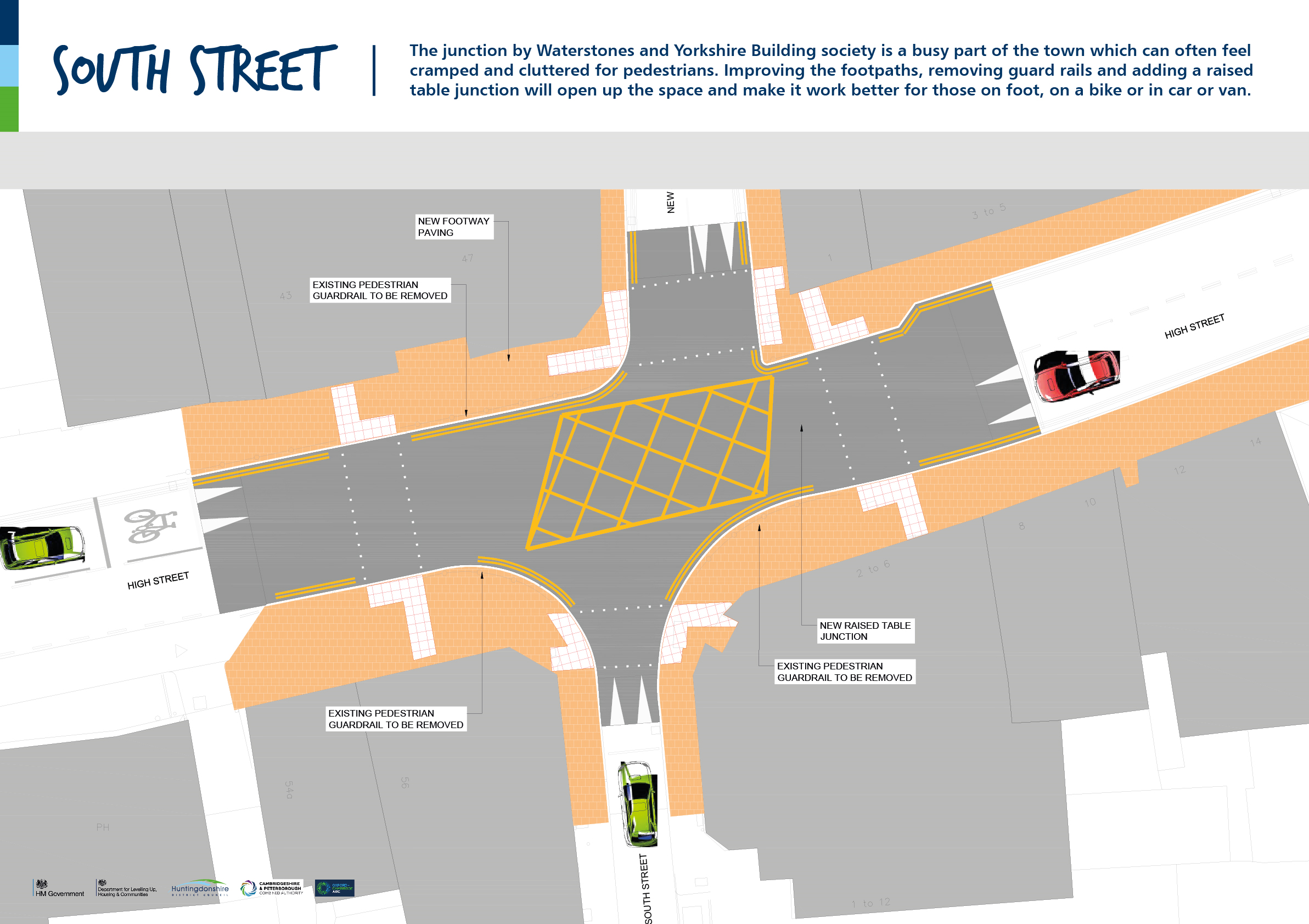 Next Steps