We want to know what you think about your town. What is the future you want to see for St Neots town centre? What do you think the St Neots High Street of 2031 will and should look like?
We're asking people who live and work in St Neots to join the conversation about the future of your town.
COVID-19 is still impacting how we can talk to local people and we will be working hard to give a chance to get involved both online and face-to-face so we're planning a range of ways you can get involved.
Questionnaire
Thank you to everyone who took the time to complete the Future High Streets Survey.  We had just under 800 responses to our survey.
Below is an infographic that showcases the top line summary of the results that we received from our resident and business engagement. Alternatively you can read the full report [PDF, 3.5MB].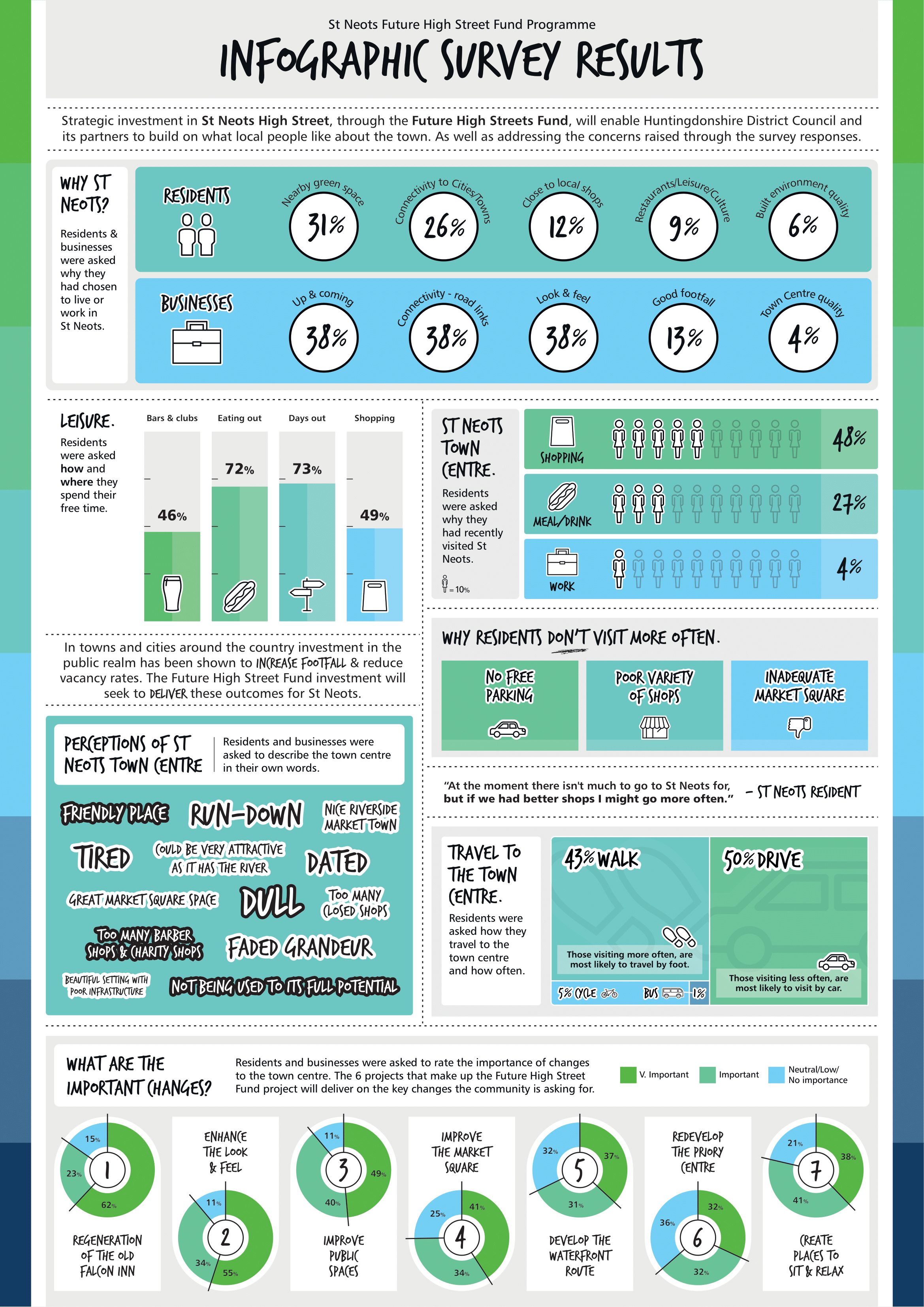 Don't forget you can also join the conversation on social media - tell us what you think using the hashtag #StNeotsFHSF