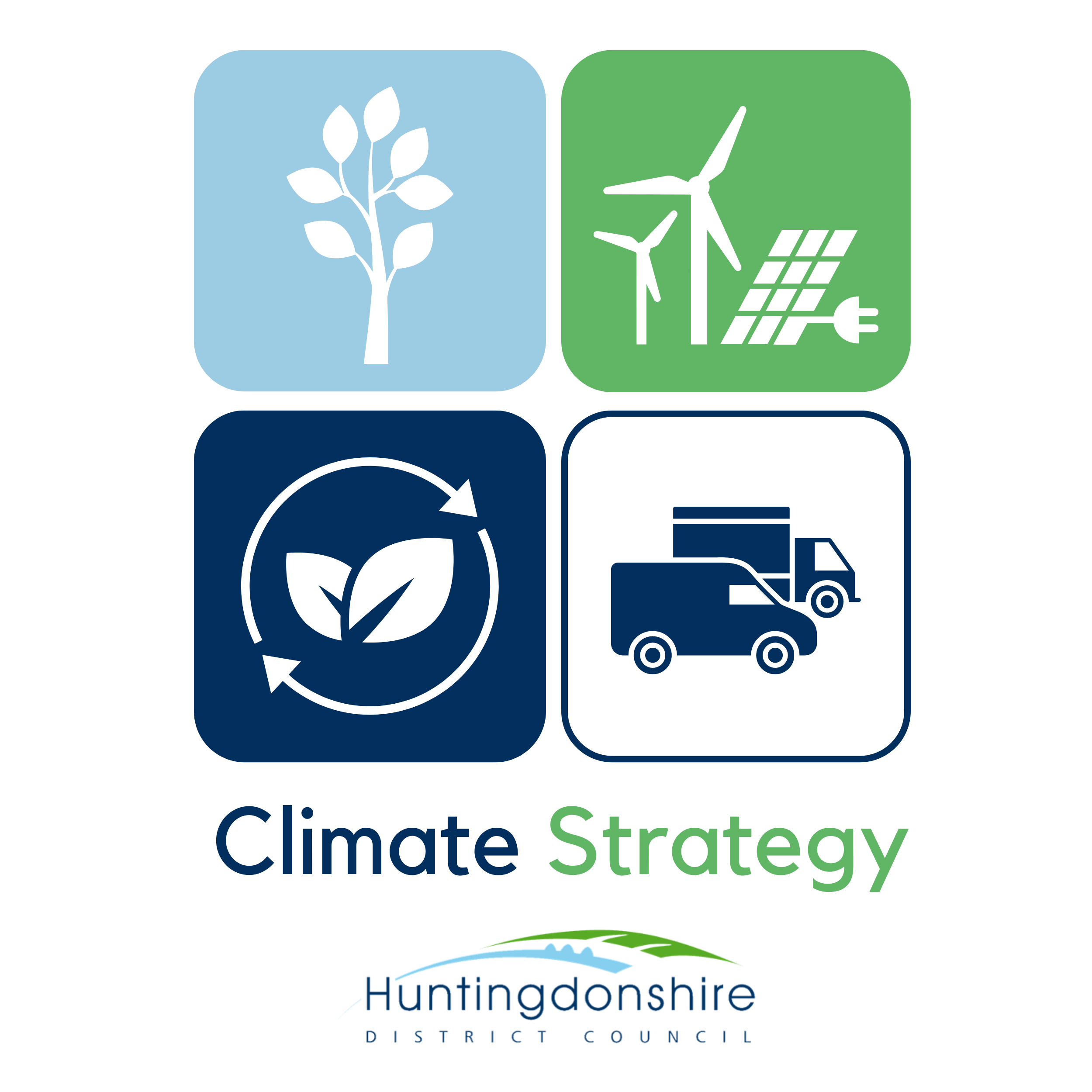 Huntingdonshire District Council declared a Climate and Ecological Emergency in 2023. The Climate Strategy outlines the council's vision for addressing that emergency with an Action Plan designed to lead us to a net zero carbon council by 2040.
The participation of our local community is vital, with previous engagement shaping the six objectives outlined in our Climate Strategy. The upcoming Climate Conversation Events on the 17 and 18 November will provide spaces to learn and share ideas when tackling climate change and explore the progress we all make!
Huntingdonshire's community groups, business owners, farmers, parish councils and environmentalists will gather in St Ives on 17 November to share ideas about tackling climate change, enriching nature and supporting wildlife. The day will consist of a variety of inspiring local guest speakers and engaging in workshops.
On the 18 November, everyone is welcome to join the 'Climate Conversation' from 10am to 3.30pm at Hinchingbrooke Country Park with fun, interactive and sustainable activities. This will be a space where everyone can share how they are already taking climate action as well as stories and tips on how we can make a difference moving forward.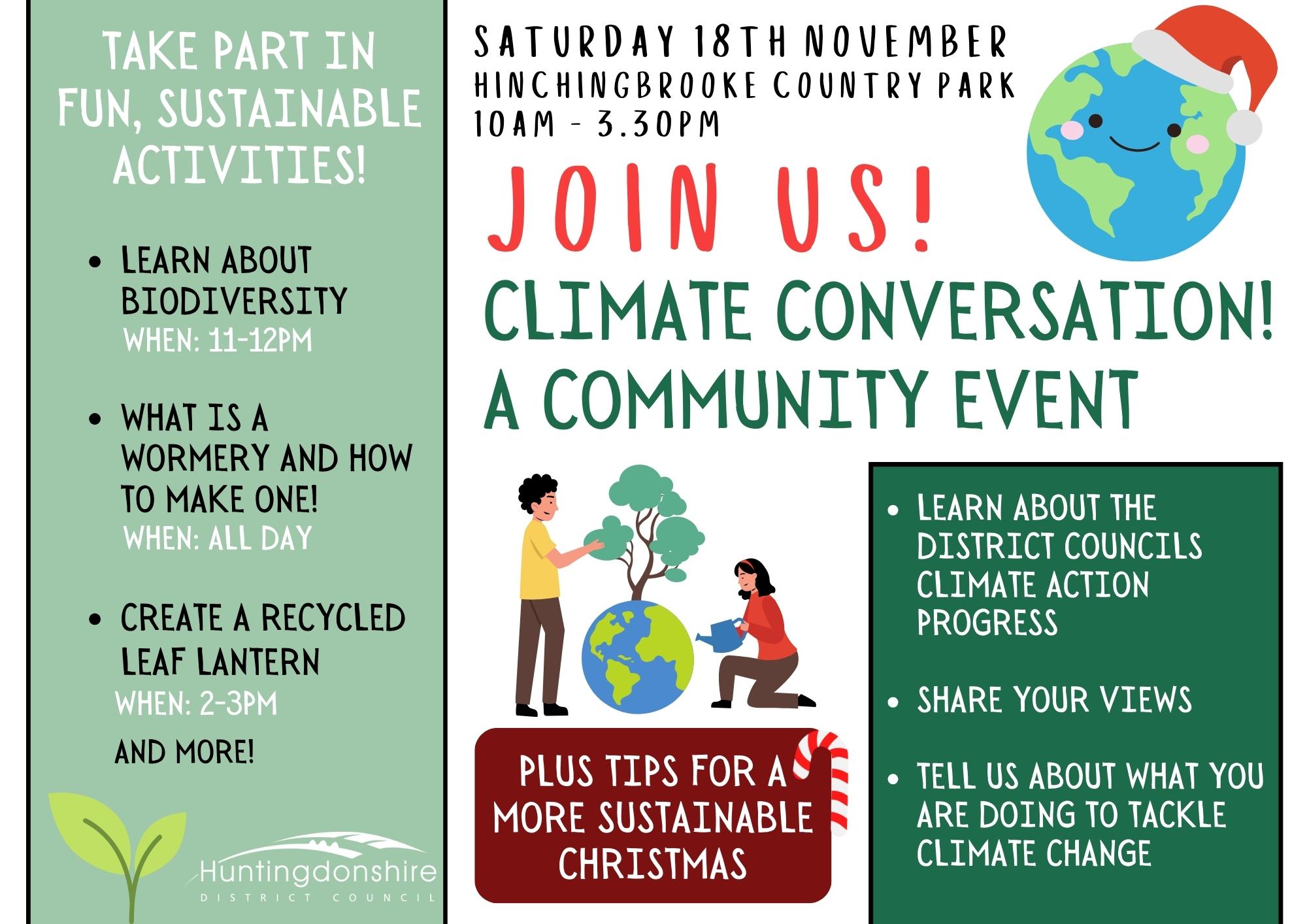 Executive Councillor for Climate and Environment, Councillor Lara Davenport-Ray, said "I encourage you to come to Hinchingbrooke Country Park on Saturday 18 November and join the conversation. I'm looking forward to sharing our council's plan to tackle climate change, but I'm even more excited to hear about climate action already happening in our local communities."
We look forward to seeing many of the community gather at these events this year. Read the news article.
If you have any enquiries, please email us at climateconversation@huntingdonshire.gov.uk.