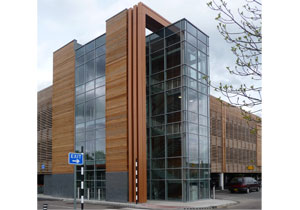 Trinity Place car park in Hartford Road, Huntingdon will close from 15 September 2015 as Churchmanor Estates carries out preparatory work for the construction of new retail units as part of the redevelopment at Chequers Court. Notice has been served on Huntingdonshire District Council to vacate the car park to enable builders to set up a site compound.
Cllr Jason Ablewhite, Executive Leader of Huntingdonshire District Council, said: "This is another major step towards positive change in Huntingdon town centre and we are very much looking forward to seeing the start of building works in Chequers Court. Residents can still benefit from plenty of alternative parking in Sainsbury's car park and the multi-storey car park."
For details of all car parks in Huntingdon, please see our parking page.